by Jerry Rickel
|
Last Updated:
June 17, 2020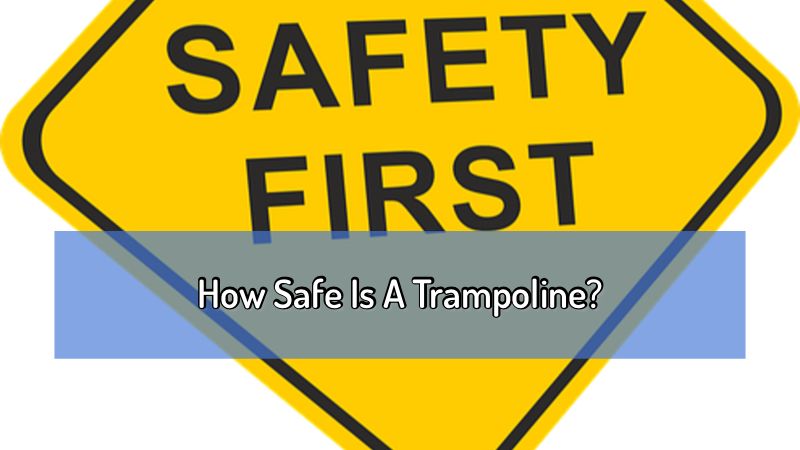 Trampolines provide adults and kids with hours of fun and entertainment.
Having one of these products at your home will entice everyone to go outdoors, get active, and live a healthier lifestyle.
They are very fun but can be dangerous if the right safety measures are not met. The question remains: "How safe is a trampoline, really?"
Everyone that owns one trampoline should know the proper safety measures so that their family members and friends are safe when jumping on one.
Trampoline Safety for Kids
Each year approximately two hundred children will be seen in the emergency room at the hospital with injuries that occurred on one of these items.
Surprisingly, most of the injuries don't occur from kids falling or flying off of the jumping mat, but from things that could be prevented.
Children from the ages of six years old to fourteen years old are injured often on them, but these injuries could have been prevented if parents knew the appropriate safety measures that should be taken with kids and trampolines.
Safety Tips for Kids 6 – 14 Years of Age
An adult should be present and supervise kids when they are jumping and bouncing on them ALWAYS!
Only one kid at a time on the jumping mat (Even if the brand recommends more)
Don't allow kids to jump too high
It should be placed in an area that is free from trees and limbs, fences, and other obstructions
A safety net enclosure should be installed
An adult should always check and examine the frame and jumping mat each time before kids jump
All steel frames and steel springs should be covered with a protective safety padding
Safety Tips for Adults
Adults should also follow safety tips, so they are safe when they are jumping on these products.
Many adults think that they won't be injured on one because they are adults, but adults end up in the emergency room with injuries that occurred on one just as much as children do. Here are trampoline safety tips for adults to follow:
Refrain from doing stunts, tricks, and somersaults
Never use one if it is wet or damp
Always land in the center of the jumping mat
Never use one under the influence of drugs and alcohol
Avoid wearing clothing with strings
Avoid wearing jewelry
Only one adult at a time on the jumping mat
These are the top safety tips for adults and children should follow when using a trampoline.
Which Trampoline Shape is Safer?
One of the top questions that parents always ask is "Which trampoline shape is safer?"
The shape of one doesn't determine if it is safer. Anyone that is purchased will determine by the adults if the brand and model are safe.
First, the type and style that is purchased should be made of heavy-duty galvanized steel frames that are rust resistant and can withstand all weather conditions. The frame should be weld-free.
Many of the welded ones are weaker and they can also crack in the welds of the frame. It should come with safety protective padding that goes over the steel springs and a safety net enclosure.
If it doesn't come with a safety net enclosure, then you should purchase one that will fit the frame precisely.
The shape doesn't determine if the trampoline is safe. The safety is determined by the quality and accessories that come with it.
Safest Place to Install A Trampoline
Where is the safest place to install a trampoline?
The safest place to install a trampoline is on the ground where it is 100% level. It can be installed on sand and grass that is leveled.
Parents can install ground safety pads too and the ground safety pads will assist in avoiding any injuries, but parents shouldn't rely on ground safety pads.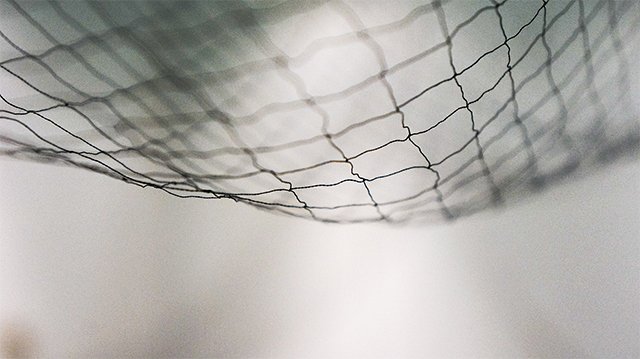 A safety net enclosure will keep kids and adults from falling or jumping off the jumping pad and the safety net enclosure is essential when installing this kind of product.
Safety Net Enclosures
A safety net enclosure for a trampoline will reduce falls and injuries.
Many of the top brands and models that are sold today are sold with a safety net enclosure because the safety net enclosure is a safety precaution that is required to keep kids and adults safe on the product.
A safety net enclosure should be installed on the outside of the frame with the supporting poles. The safety net enclosure should attach to the supporting poles precisely and securely.
The entrance and exit of the safety enclosure net should be designed that it closes after the jumper has entered on to the jumping mat.
Many of the safety net enclosures have an overlap at the entrance/exit that will remain close when the jumper has entered or exited the jumping mat.
Parents should always make sure that the safety net enclosure that comes with their trampoline have these qualities.
Accessories For Trampolines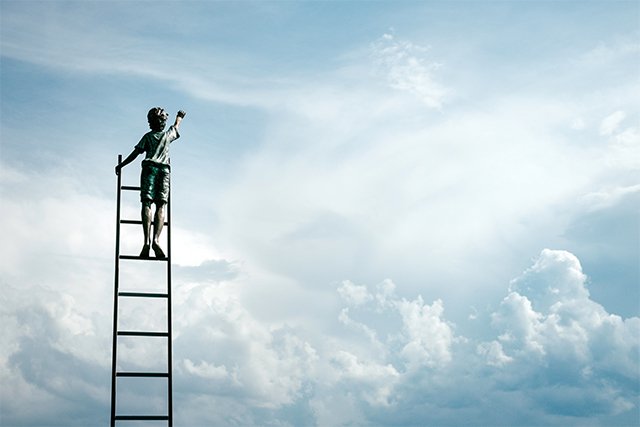 There are many different accessories can add excitement for you and your family along with safety. Here are a few of the top accessories:
Trampoline Socks Non-Slip: The socks that are non-slip are excellent for kids and adults to wear on the jumping mat. The socks will cling to the jumping mat surface so the jumper doesn't slip and fall.
Shoe Bag: A shoe bag connects to the frame on the outside and is the perfect place for kids and adults to place their shoes, jewelry, glasses, and other items into.
Trampoline Tent: A tent is a fun accessory that parents and kids both can enjoy. The tent comes in a variety of shapes and sizes and will be installed on top of the jumping mat, so the entire family can camp outside on top of the trampoline in the tent.
Basketball Set: The basketball set accessory is a fun way to play basketball. The basketball board will attach to the pole frame, then a basketball is included.
Trampoline Ladder: A ladder is a great accessory that just attaches to the frame. The ladder can be purchased in a 2 step, 3 step, and 4 step.
Trampoline Cover: The cover is placed over the top completely to protect the jumping mat from the elements of the weather.
What Should Not Be Worn on a Trampoline?
Often, parents think that there is no dress code when jumping on a trampoline, but there are some items that should not be worn while jumping and playing on this item.
Kids and adults should wear clothes that are comfortable but refrain from wearing belt buckles, jewelry, or clothing that has drawstrings.
If you have long hair, then should put your hair up in a ponytail. T-shirts that are free flowing should be tucked inside the pants.
Shoes should not be worn on the jumping mat to prevent any tears in the jumping mat.
Pre-Jumping Measures
There are pre-jumping measures that should be performed by adults before anyone jumps on the trampoline.
The pre-jumping measures will keep every jumper safe when they are jumping on one. Here are the pre-jumping measures:
Always check and inspect the product before anyone enters it. This includes inspecting the jumping mat for any holes or tears, the springs should not be stretched and they should be firmly attached to the jumping mat and the frame. The frame should be checked for any cracks and to ensure that the frame is on level ground.
Always check underneath the jumping mat for toys, etc. Many times kids will leave toys underneath it and if it isn't checked, then the jumper can be injured.
Inspect the safety net enclosure to make sure that the net is firmly attached to the poles.
Make sure the safety protective padding is covering the steel springs.
Check each child to make sure they have the appropriate clothing.
According to the Trampoline Owner's Manual
Parents should always read the owner's manual completely and follow the owner's manual completely.
The trampoline owner's manual will inform you to NEVER bring an item on the product and use it for jumping, such as a skateboard, boogie board, etc.
The jumper should never jump from an object onto the jumping mat. Unfortunately, there are viral videos that show a jumper that jumps from the roof of their house onto the jumping mat.
This is very, very dangerous and could be deadly.
Always follow the trampoline owner's manual to prevent any accidents and injuries.
Trampoline Maintenance
One of these products can last your family for many, many years with the proper care and maintenance. The maintenance and care if fairly easy to do.
1The product should always be clean. Parents should make sure to remove any dirt and debris on the jumping mat and springs. Parents can clean the jumping mat with a bucket of soapy water and a brush that has soft bristle. Once you have it thoroughly cleaned, then just gently spray clean with water.
2Inspect it often. Inspecting the jumping mat for any wear, tears, or rips, then check the springs for any stretching. The frame should be checked for any bends or if there are cracks in the frame. Inspecting it regularly will keep this product safe and secure.
3Placing the model in an area that is out of the direct sun will keep the jumping mat free from UV damages. You don't want to place one directly under a tree. Make sure there are no low branches, so all jumpers are safe. It should never be placed near any outdoor fire pit or barbecue grill.
Final Words
Trampoline safety for kids and adults will provide a safe and fun activity to enjoy.
Kids and adults should always be safe when they are near or on the trampoline and always follow the trampoline safety rules.
Doing this will keep you and your family safe and enjoying your trampoline for many years to come.
Jerry Rickel is the proud founder and owner of this website. He's in the process of building out this website into an awesome resource for everything related to trampolines, including how-to articles, buying guides, and a lot of useful tips.